CGC Press Coverage
CGC and CGC-certified collectibles have made headlines around the world. Scroll below to see some of the latest press coverage.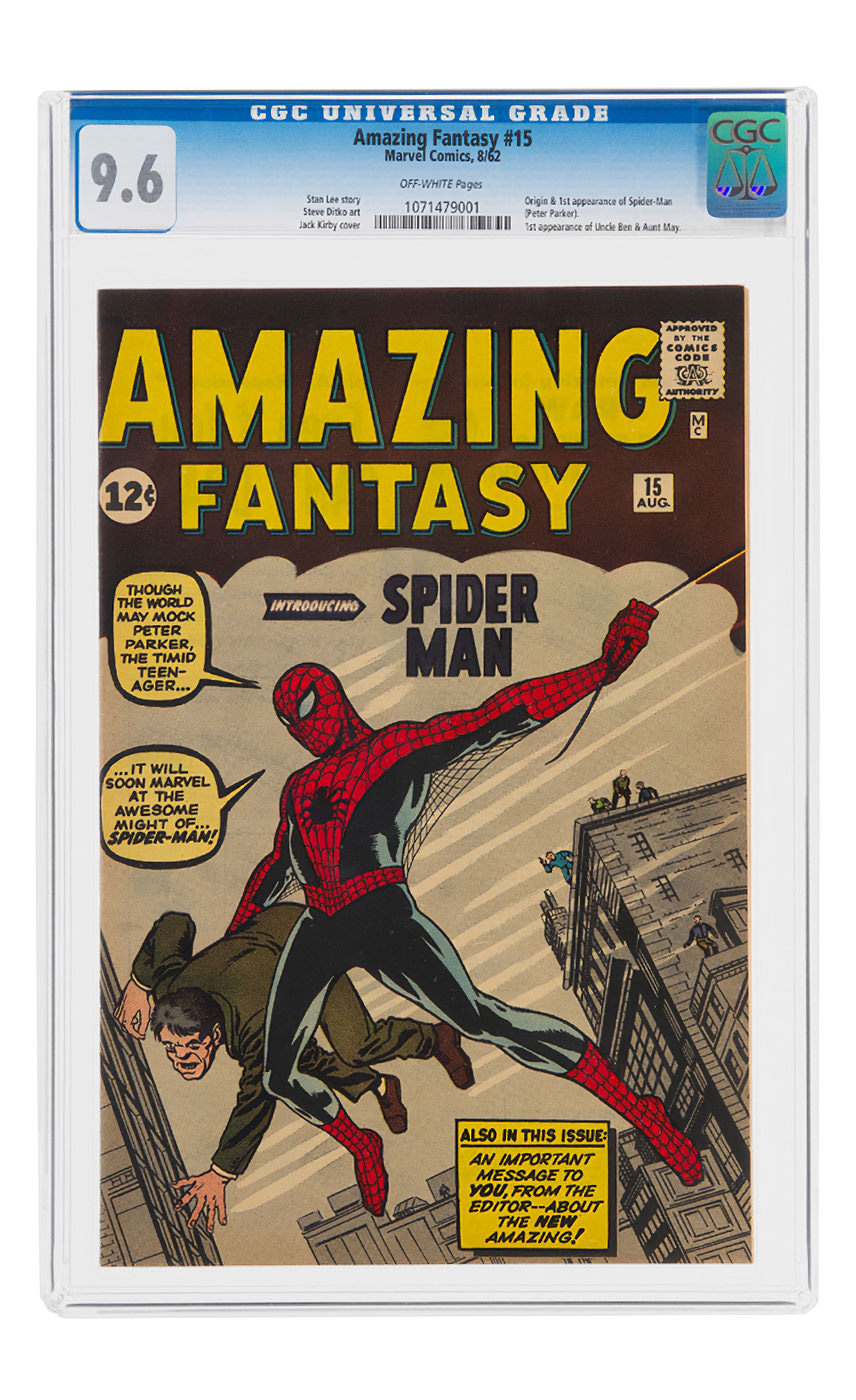 The Hollywood Reporter
First Spider-Man Comic, Amazing Fantasy No. 15, Sells for Record $3.6M
The spectacular purchase sent senses-tingling across the comic collecting world as it sets record for biggest sale ever.
View full article >
WMFE
The Roaring 2020s: Why We've Entered The Gilded Age Of Comic Books - Central Florida News - 90.7 WMFE
Welcome to the Roaring 2020s. Comics printed from the early 1930s to the late 1950s are considered the Golden Age of comics. Now, we've entered a whole new era of comic books: the Gilded Age of Comics.
View full article >
Fox 13 Tampa Bay
Certified Collectibles Group certifies authenticity, grade of collectibles
Charley Belcher visits Certified Collectibles Group in Lakewood Ranch.
Tampa Bay Times
As sports card market goes wild, Tampa Bay card grading company cashes in
One of the first sports cards to come through the mailroom of Certified Collectibles Group was a 2003-04 Topps Chrome Refractor LeBron James rookie.
View Coverage From More Sources
ABC Action News
Collectibles industry is booming and Lakewood Ranch company is hiring 100 people to help
While many businesses have suffered during the COVID-19 pandemic, the value of collectibles has soared so much that Certified Collectibles Group in Lakewood Ranch is looking to hire 100 people.
Bradenton Herald
Many people have collections of stuff. That's good news for Lakewood Ranch business
While most of the world economy was shutting down during the coronavirus pandemic, comic book, sports card, coin, stamp and other collectors were driving a boom.