Introducing
The CGC Holder
CGC's state-of-the-art holder combines superior optics and the most advanced archival materials, making it ideal for visual display and preservation.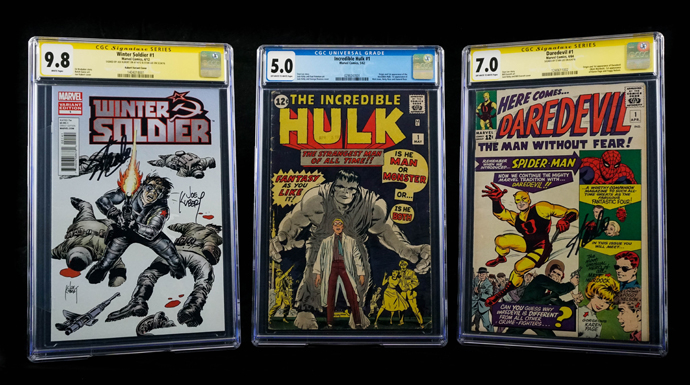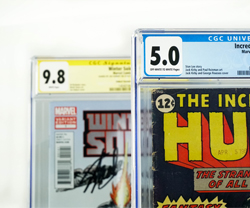 Crystal-clear Display
The crystal­-clear plastic's superior optics unleash a comic's true color and vibrancy. The redesigned label is cleaner and easier to read, showcasing the grade and even more details about the book, and allowing you to easily identify the book from both the front and back.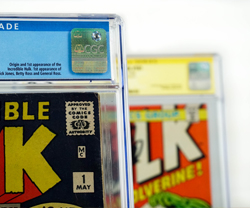 Superior Preservation and Security
The holder's sturdy outer plastic better resists impacts. The holder design uses precise pressure to lock the comic in place for enhanced protection, and the hologram affirming authenticity is now hot-­stamped and embedded into the plastic for improved protection and increased security.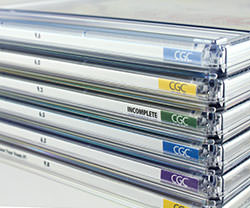 Faster Turnaround
The CGC holder and label are easy to apply in fewer steps, which streamlines the entire encapsulation process. The simplicity and speed of the process help the CGC team turn books around faster with even less handling.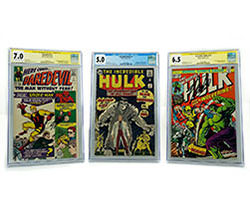 Collection Integration
Comics of nearly any size fit in the CGC holder. The CGC holder also locks and stacks with other CGC holders, both old and new, making the new holder easy to integrate with your existing collection, and creating a uniform display you can be proud of.