About CGC
Certified Guaranty Company™ (CGC®) revolutionized the comic book marketplace when it was founded in 2000 by providing clear, objective and impartial assessments of authenticity and grade. Today, CGC is the world's largest and most trusted third-party grading service for comics, magazines, concert posters and related collectibles with more than 10 million collectibles certified since 2000.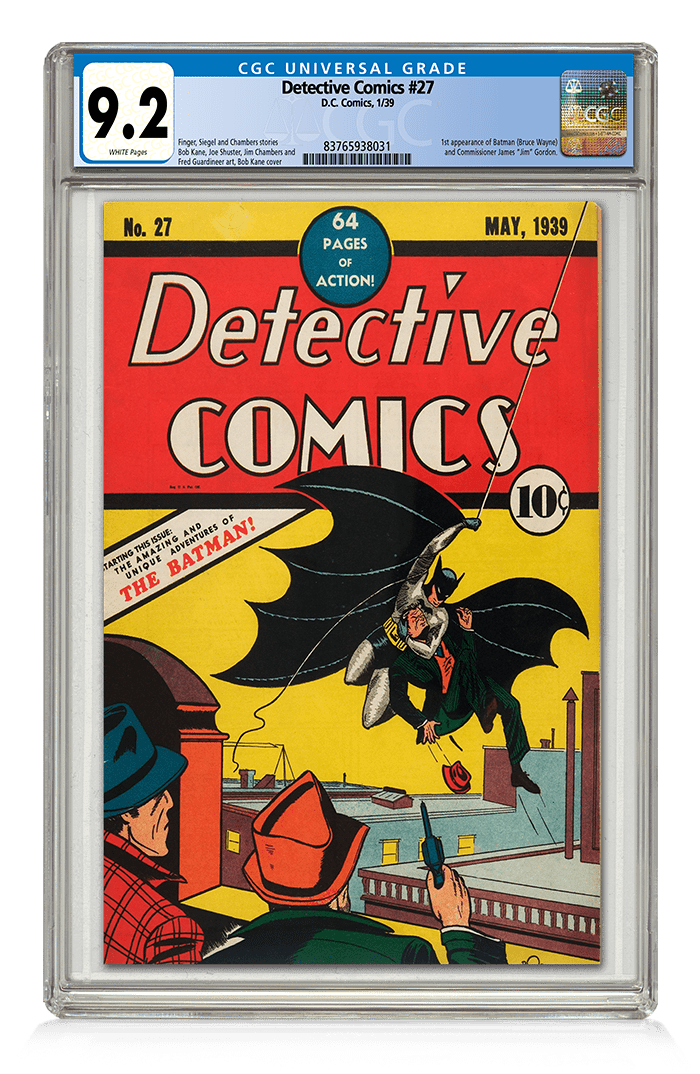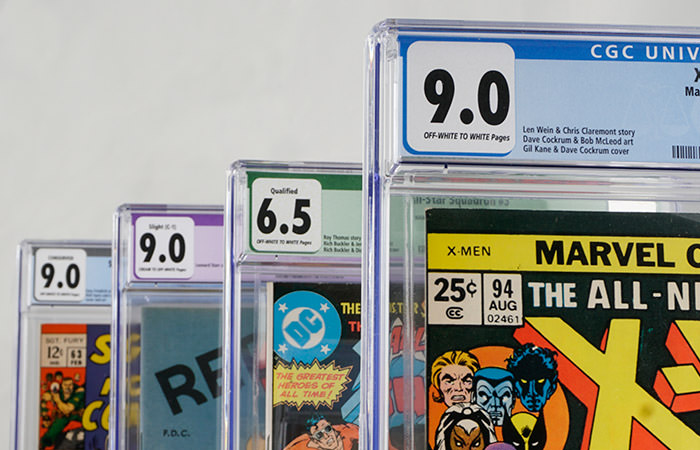 Our Grading
CGC employs a team of more than 20 professional graders. Multiple experts examine each collectible and assign a grade according to a well-established and internationally accepted standard.
Learn more >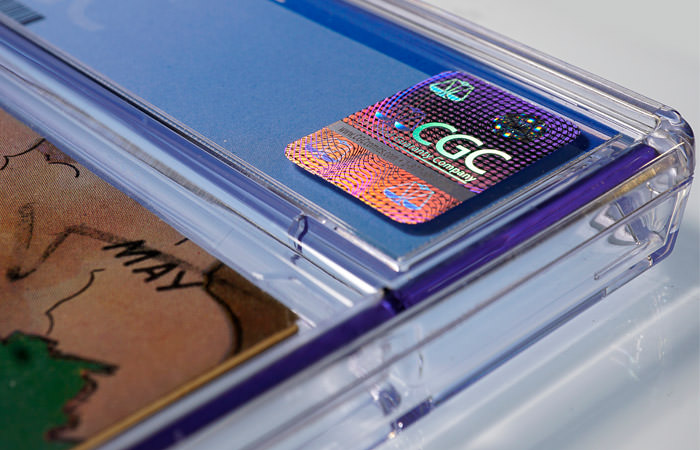 Our Holders
CGC's state-of-the-art holders combine superior optics and advanced archival materials to provide the best in display and preservation. Numerous security features provide an even higher level of confidence
Learn more >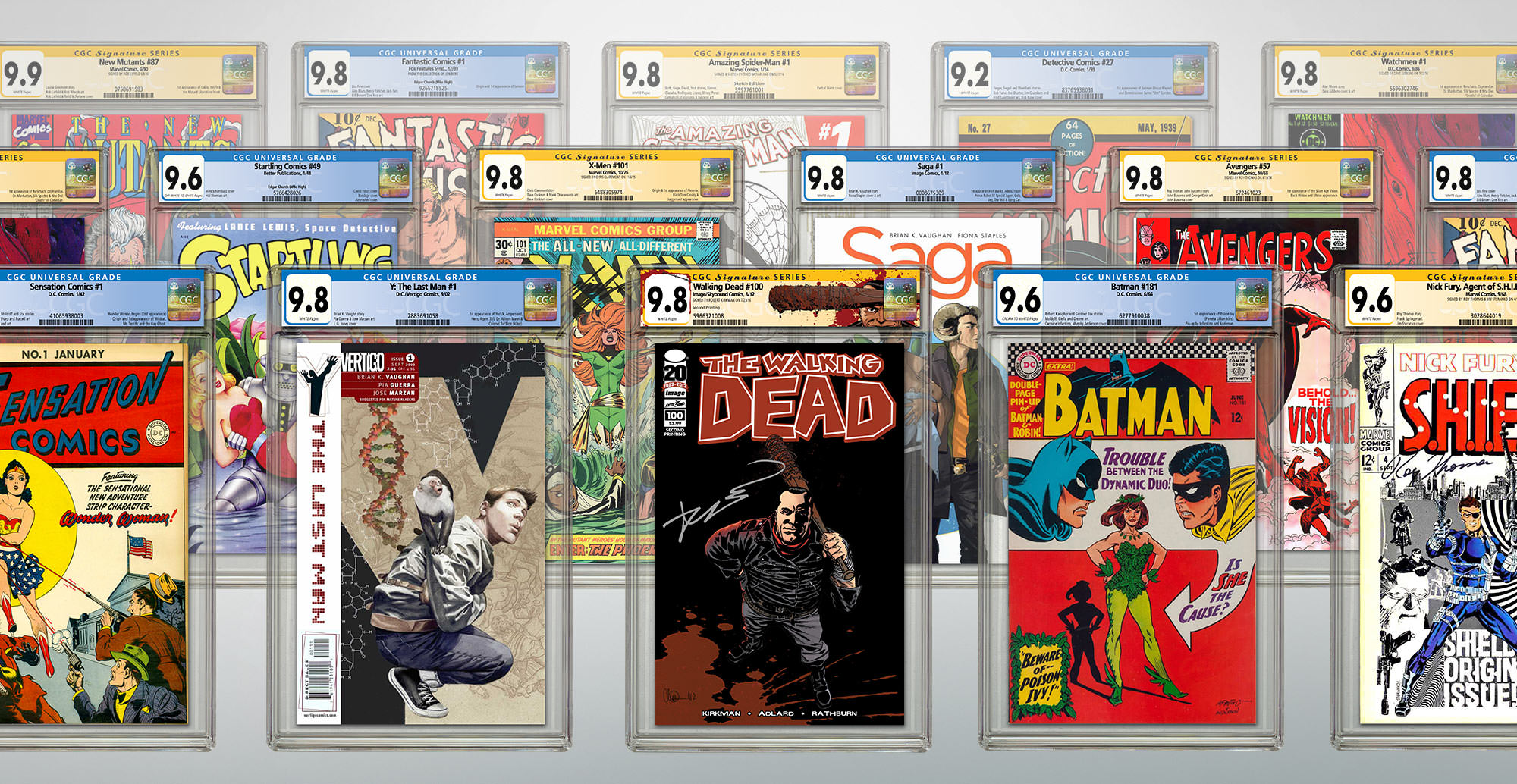 Our Guarantee
Every CGC-certified collectible is backed by the industry-leading CGC Guarantee, which provides greater protection for both buyers and sellers.
Learn more >
Benefits of CGC Grading
Accurate, consistent and impartial grading from CGC has made the hobby safer, more transparent and more vibrant. Collectors and dealers trust that any collectible graded by CGC has been authenticated, checked for restoration and graded according to widely accepted standards by multiple professionals. They also know that it has been encapsulated in a tamper-evident holder designed for long-term preservation. This added confidence and protection has made it easier and safer to buy, sell and collect comic books. Learn more >
Higher Prices Realized
Collectors and dealers trust the accuracy and integrity of CGC, which results in higher prices realized for CGC-certified collectibles. In fact, CGC graded the world's most valuable comic book, a Superman #1 that realized £4,788,183 after it was certified by CGC.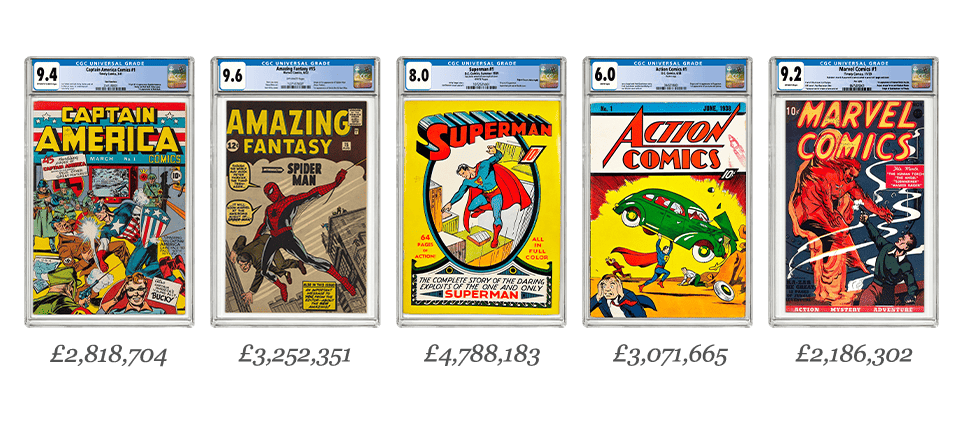 Beyond Comic Book Grading
CGC grades more than just comic books. Trading cards, video games, magazines, movie lobby cards, vintage photographs and concert posters are all eligible for CGC certification. Note: CCG UK accepts comics, trading cards, magazine and CGC Signature Series only at this time.